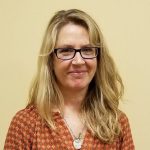 Kelly Anderson is the mother of two Wainscott School Alumni. They have lived in Wainscott for 14 years and Kelly is in her 3rd term as a Wainscott School Trustee. Kelly has been a special education teacher for 22 years. She has been National Board certified since 2014, currently serves on the Policy Board of the Peconic Teacher Center and is the Vice President of the Southampton Teachers Association. In her free time, Kelly enjoys traveling, golfing and skiing with her family.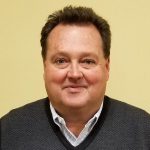 David Eagan has served on the Board of Trustees since 2004.
David has practiced law for over thirty –five years and is currently the founding and senior partner of David E. Eagan & Associates PLLC, an East Hampton law firm specializing in all regulatory and litigation aspects of real property, environmental, land use and zoning law.
David also serves a Co-Chair of the Board of Directors of the Eleanor Whitmore Early Childhood Center in East Hampton, a not-for-profit learning center providing innovative early education for children in East Hampton and surrounding communities.
Mr. Eagan lives in Wainscott where he and his wife Mary Ann McCaffrey own and operate their horse farm known as KILMORE.