Board of Trustees Meeting Wednesday, April 19th at 530 P.M.
Meeting will be in person at the Main Schoolhouse.
Welcome to the Wainscott Common School
The Wainscott School is one of New York State's most unique schools. Our School House, located in Wainscott's most historic setting, hosts our highly acclaimed K-3 individualized instruction program, in an open class room format that promotes a highly collaborative and caring leaning environment.  Our 4-12 students are afforded the choice of attending either East Hampton or Sag Harbor schools.  Our mission and vision is to honor our traditions of individualized instruction that our community has generously supported and expected since its founding in 1730, while preparing our students to be successful, global citizens of the 21st Century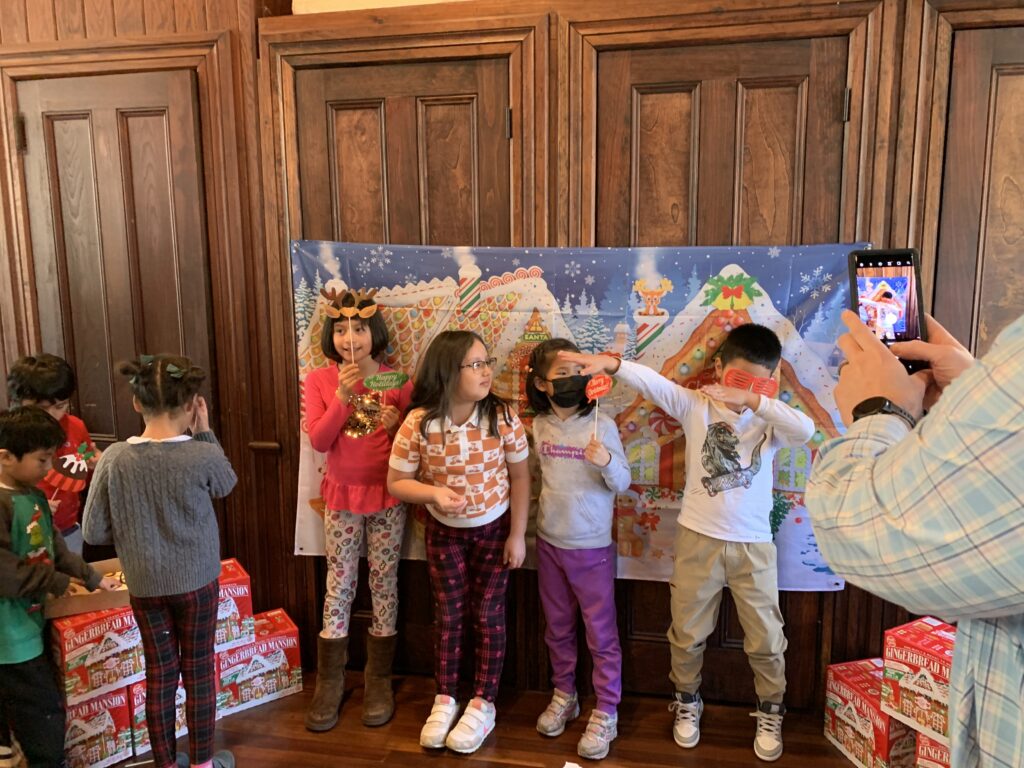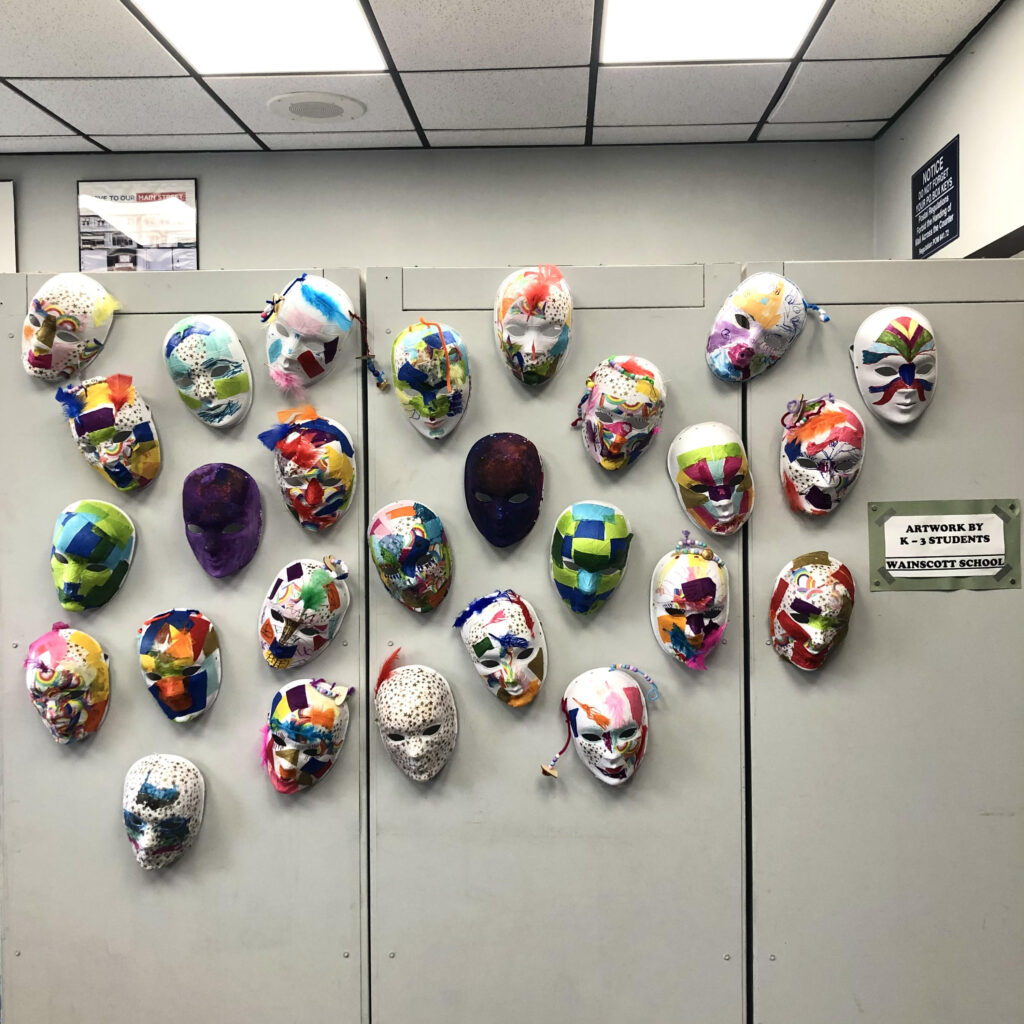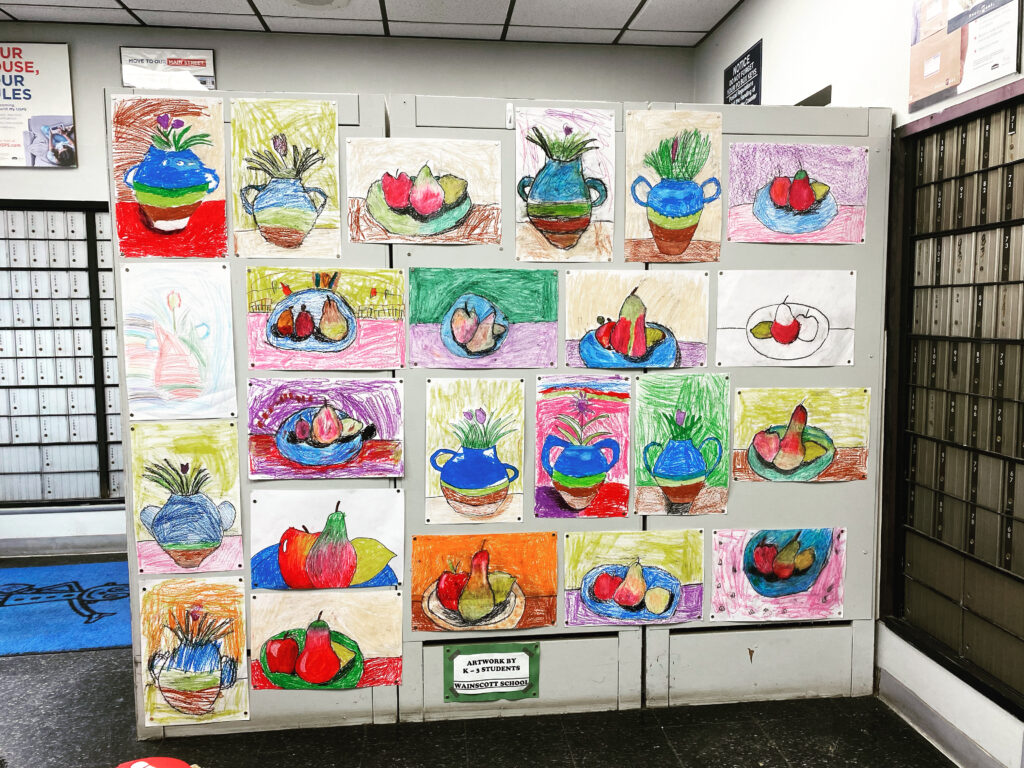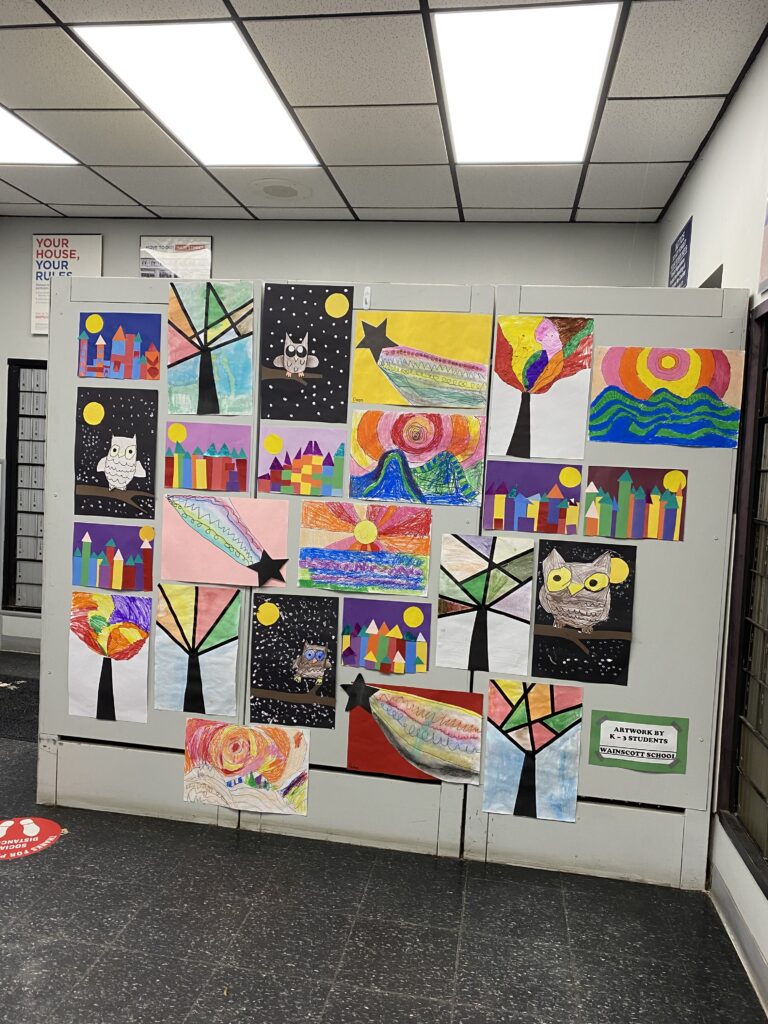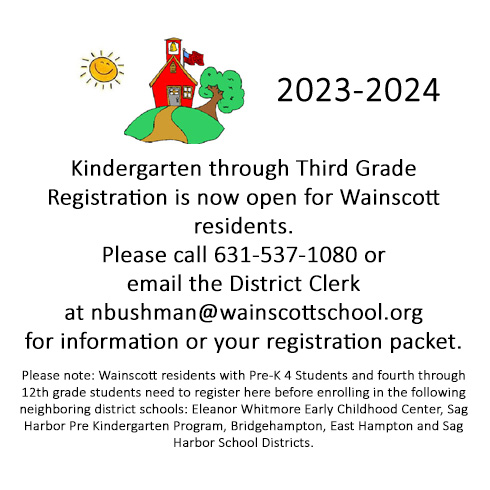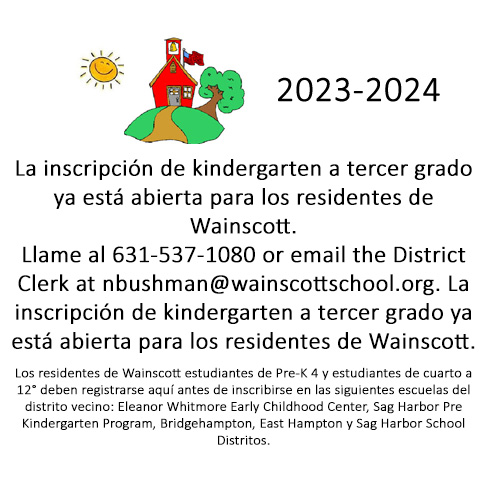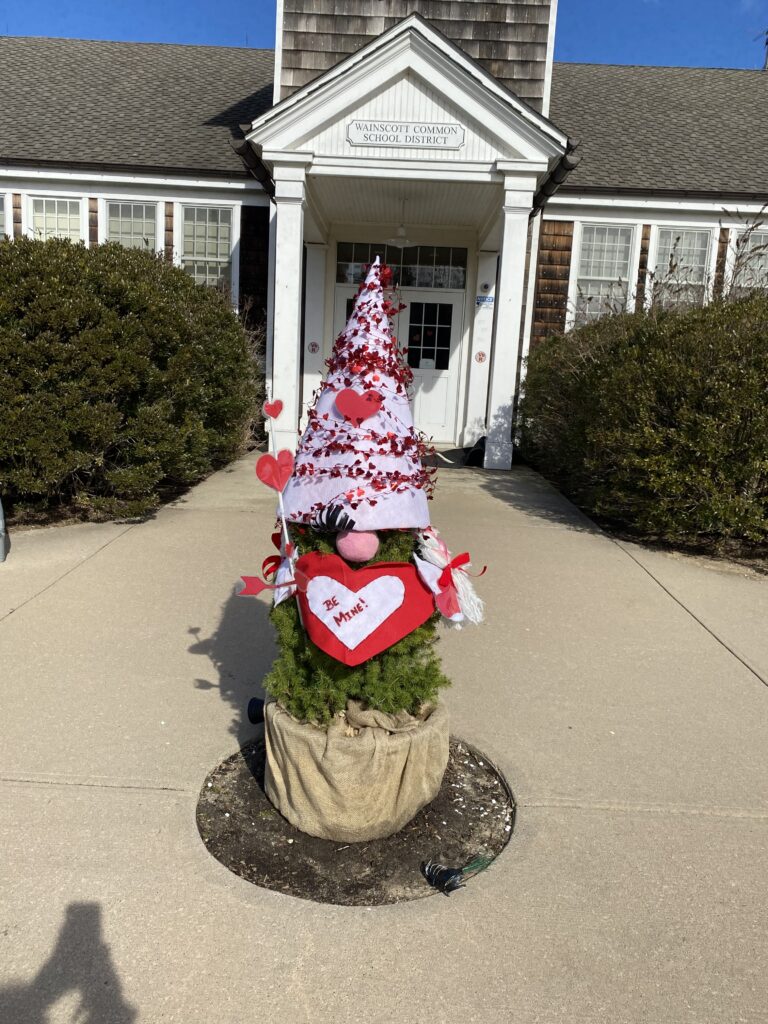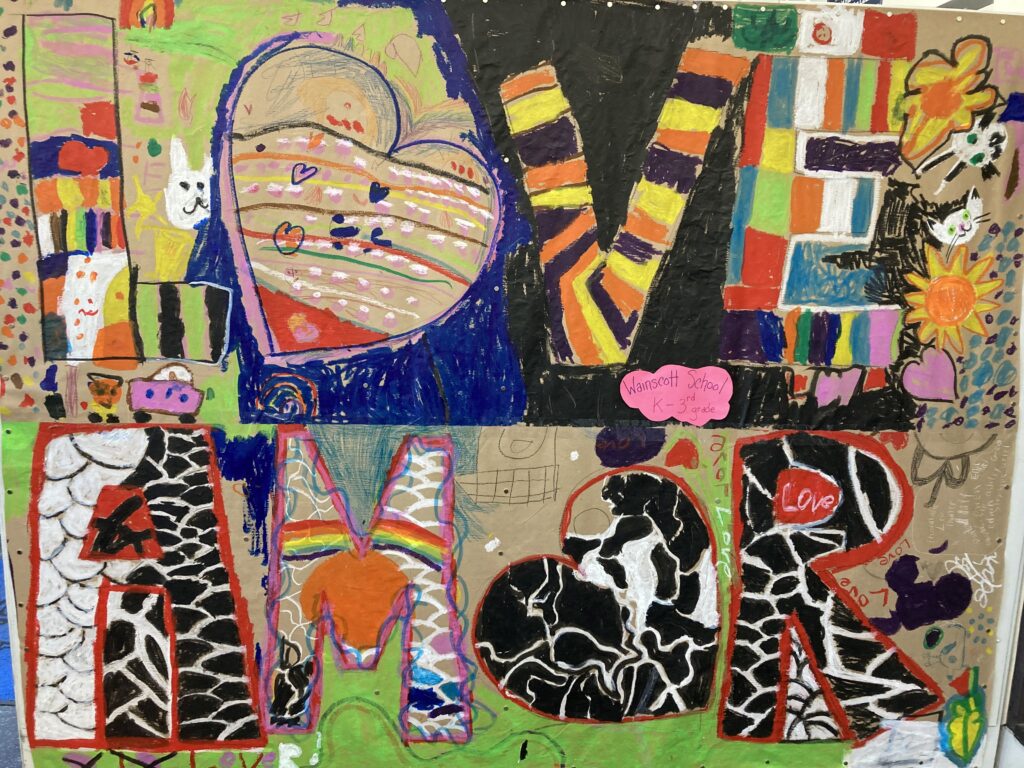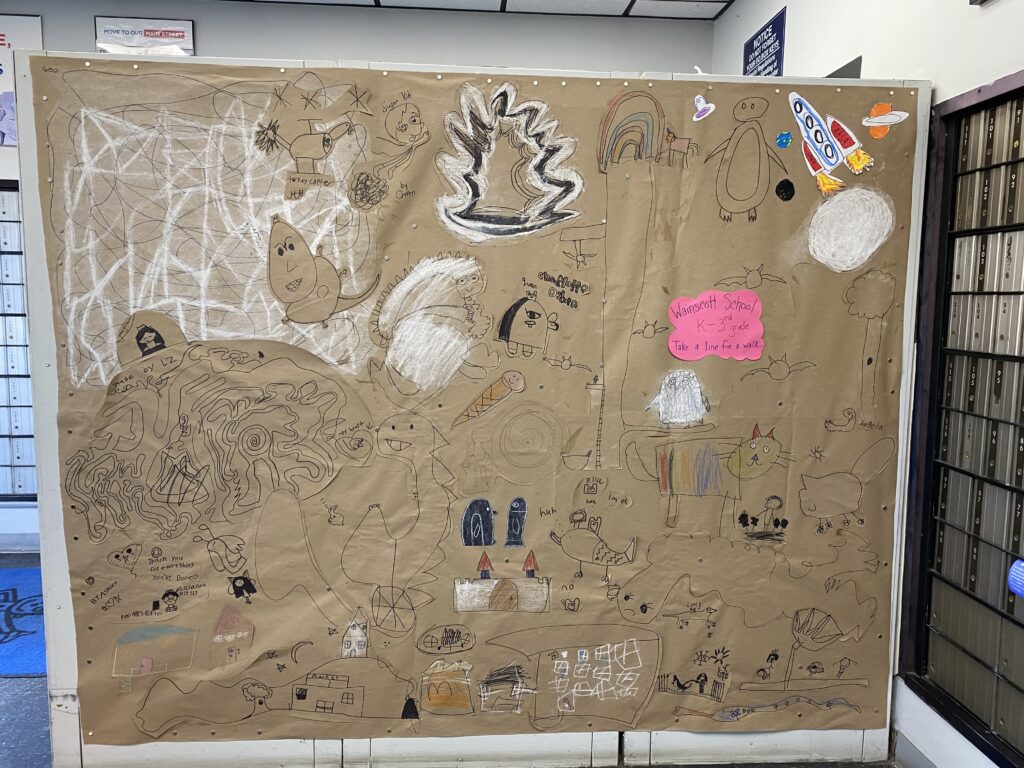 K-3 Registration 2023-2024 English
K-3 Registration 2023-2024 Spanish
Monday-Sports Shirt/Jersey Day, Tuesday- Patriot Day, Wednesday-Crazy Sock/Hat Day, Thursday- PAJAMA Day!
Read More »
January 19th. Please send in your students card application by Friday January 13th.
Read More »
23-24 registration flyer23-24 spanish registration flyer
Read More »
WAINSCOTT COMMON SCHOOL DISTRICT- Intial Statement re Rt 144 Housing Project-12-21-22-10 Approved BOT Impact Statement 3/22/23 Approved BOT Impact Statement 3/22/23 – Spanish
Read More »