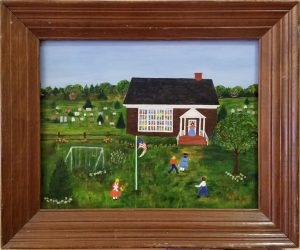 Whether you are a casual observer or an interested Wainscott resident, we welcome you to our site; here, you will find information regarding our school and the vibrant learning that occurs daily, as well as links to "nuts and bolts" such as the calendar for this year and next and budget information.
Of particular interest – and a reflection of our learning community – is our Wainscott Weekly which recounts the activities of our children and puts the spotlight on one student who has been named Student of the Week.
Although it goes without saying, the creators of this exciting environment – our dedicated teachers – deserve credit for their caring and individualized instruction that they provide on a daily basis.  None of this would be possible without the support of our Board of Trustees who provide the tools and encouragement to all involved.
We hope that you visit this site often and share the joy that is the Wainscott School.